Benefits Newsletter: October 2023
LEGAL UPDATE
Leave Donated for Victims of Hawaii Fires Won't Be Taxed
Employee leave donated through employer-based programs to aid victims of Hawaii wildfires that began Aug. 8, 2023 will not be taxed as income of the donor employees, according to recent guidance from the IRS. Employer leave-based donation programs allow employees to forgo vacation, sick or personal leave in exchange for cash payments made by their employers to charitable organizations described in Section 170(c) of the IRS Code.
Click below to learn more.
READ MORE
This Month's Trending Topics
What is ECBM Benefits?
ECBM helps protect and strengthen the financial health of our customers. We approach each client's unique needs utilizing our targeted Strategic Consulting Process. While our ultimate goal is to create a multi-year solution to align your employee benefits program to your business philosophy and strategy, we can also assist you with short and long-term goals.
What do I get when I sign up for the newsletter?
By signing up, you'll receive an email as well as a PDF version of the ECBM Employee Benefits Newsletter personally delivered to your inbox each month. Every newsletter contains articles and eBooks with helpful information around employee benefits. These resources are to be shared with employees as well as employers.
How can I get ECBM Benefits solutions for my business?
If you are looking to partner with ECBM to find an employee benefits solution that is right for your business, click the button below to schedule some time with our dedicated benefits expert. Our team will help customize a benefits plan that helps your bottom line, all while giving your employees the benefits they deserve.
What types of solutions do you offer?
Our benefits team offers a wide range of solutions for your employees, all of which are tailored specifically to your business needs. Below are a few specific services we provide:
Consulting/Brokerage
Program design & evaluation, advice & recommendations, funding alternatives, contribution strategy & modeling, cost projections & budgeting, benchmarking, marketing & negotiations.
Account Management
Extension of your HR team, employee communications, vendor management, renewal services, open enrollment support, quarterly face-to-face meetings (or as needed), employee advocacy.
Financial
Data analysis, monthly claims dashboard, itemized bill review, reference-based reimbursement, direct contracting, transparency and quality solutions, utilization, and costs trends.
Administration
Compliance support, benefits administration, online enrollment solution, COBRA administration, ACA reporting solutions, 5500 form filing.
Wellness & Disease Management
Data analysis, strategic consulting, and vendor selection.
Additional Services Available
Flexible spending accounts, SPD (wrap documents), Total Compensation statements, EDI fees.
Interested in Learning More?
Schedule time to speak with our dedicated benefits specialist, John Barrett. He'll outline a benefits plan fit to your business needs, all while making sure your employees are taken care of.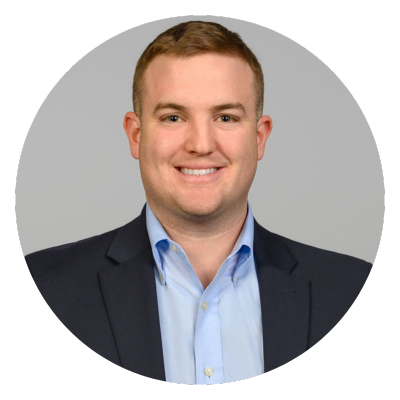 NEWSLETTER
Stay Up To Date With All The Latest From ECBM Benefits
Each month, the ECBM Benefits Team releases a newsletter focused on bringing you all the updates, news stories, and helpful articles to make sure you are in the know regarding your benefits program.