Our Proprietary Insurance Program For The Transportation Industry
Because Insurance Costs Are More Than Premium
Insurance is one of the larger expenses for your business. Our goal is to keep more of your hard-earned money in your pocket.
Claims Subrogation
Recovery assistance on physical damage, cargo, and other claims.
Clients recover $15,000-$35,000 on average each year.
Claims Advocacy
24/7 reporting and expertise reduces downtime, claim costs, and loss ratios.
Increase in claim closure and decrease in reserves- saving 5-10% in premium.
Contract Review
Insurance complance with shipper, broker, and independent contractor agreement.
Contract complance avoids uncovered claims.
SMS BASIC Score Oversight
Review of CSA scores and solutions to help reduce premium impact.
Reduce impact on insurance rates and save 5-10%.
Certificate of Insurance Issuance
Certificate issuance available 24/7.
Never lose a load to lack of certificate.
OSHA Compliance
OSHA reporting, training, and communication compliance oversight.
Avoid OSHA fines and penalties.
Access to Risk Control and Safety Specialists
Driver training from industry experts.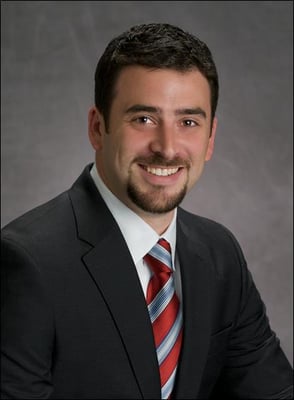 Kevin M. Forbes
Vice President, Transportation
Kevin has been with ECBM for 12 years- holding various positionswithin the firm. Currently, Kevin is a consultant servicing clients across various industries, with a strong focus on transportation and companies in the logistics arena. Kevin has been successful working with clients to help reduce their overall cost of risk while managing the exposures they face.
Prior to his current position, Kevin was in the Marketing Department at ECBM. In this role, he handled the program design and negotiations for prospective clients... Here is where Kevin gained experience working with companies in the Transportation, Construction, and Real Estate Industries.
Kevin attended Temple University and graduated from their esteemed Risk Management and Insurance Program. He is working towards his Chartered Property and Casualty Underwriter (CPCU) designation.
Kevin currently sits on the PA Motor Truck Association- Philadelphia Chapter Board. He is also a member of The Pennsylvania Motor Truck Association, American Trucking Association, Truckload Carriers Association, Specialized Carrier and Rigging Association, and Charter Property and Casualty Underwriters.

Connect with Kevin
MORE FROM KEVIN
Covering the property of others when you have care, custody and control