Trucking Companies Facing FSMA Rules Have Been In The Dark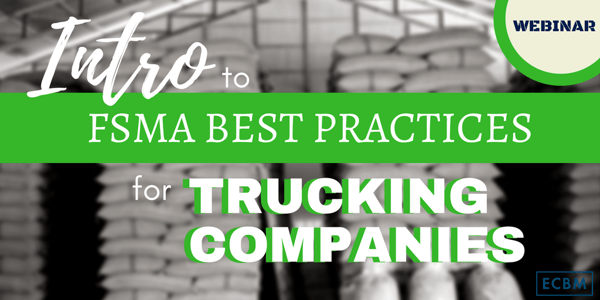 Specifics On How The FSMA Rule Will Effect Your Processes And The Risks Your Business Faces.
This introduction to risks and insights for the FSMA rule and how it applies to the trucking industry.
How will your business recover from an "adulterated" load of product? Which parts of your procedure and processes should be audited and revised? Get our tips and informative takeaways from this interactive session.
Presented By:
Kevin Forbes

Vice President at ECBM
Insurance broker specializing in the transportation and
logistics industries, as well as companies in the financial services,
construction and information technology industries.

Leech Tishman

Scott Nuelle

Vice President at ECBM
Independent insurance broker/consultant providing in-depth
analysis of all aspects impacting the overall risk management costs
of client organizations, specializing in transportation and logistics.