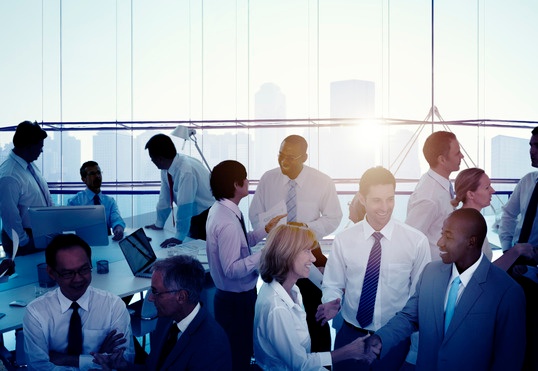 keep your benefits. cut your costs.
Did you know it's possible to keep your current employee benefits program and cut your costs? Unlike most brokers who charge a commission and therefore benefit when your rates increase, ECBM's Employee Benefits Division operates on a Fee-Only basis. Whether you are looking to keep your benefits program the same, or create an entire new program based on your business' unique needs, you are guaranteed to save money with ECBM.


OLD BROKER MODEL VS. ecbm'S fEE oNLY mODEL
OLD SCHOOL VALUES. FRESH PERSPECTIVE.
Employee Benefits is the second largest expense for most businesses, however many CEOs, CFOs, and HR managers do not purchase and analyze this expense from every possible angle- there are ways to reduce costs aside from plan changes. Do not rely on a commissioned broker whose compensation increases alongside your rising costs. ECBM's dynamic Benefits Team has developed a proprietary in-house analytical approach to design benefits programs to fit your budget, control your costs, and service your employees, all without taking a commission.
How do we do this? We operate on a Fee Only basis, and we leverage our in-house claims department to service our clients, allowing our Benefits Consultants to do what they do best: design the best plan that aligns with your business goals and cuts your costs.
Until 2008, ECBM did not have a benefits department. Thanks to our existing brokerage infrastructure, we were able to hire the best and brightest minds to lend a unique and fresh approach to tackle the rising costs of benefits in a post-healthcare reform business environment. Our team has developed a streamlined process that can be implemented within 30 days, and that is guaranteed to save you money.
ECBM Benefits is built on a 40 year tradition of building & maintaining long-term client relationships with a very strict "client first" focus and philosophy. These simple values act as the underpinnings of everything that we do and guide the direction of our business ventures.


what's included with your single fee?
Full Brokerage Service-gives access to all carriers
Health, Dental, Life and Disabilitiy - all comisssions removed
Cobra Services
FSA Services
Health Advocate- an employee claim assitance call center and personalized issue resolvance

HSA/HRA Administration

Dedicated team of four members, each with direct contact
Funding mechanism determination
Diagnostic analysis

Plan design options

Full Consulting Services
Employee Newsletter design and delivery
MyWave HR Portal
AdHoc individual guidence on Industry changes and ACA Compliance

HOW WE DO IT